We have been working endlessly to find a solution to repairing shattered back glass.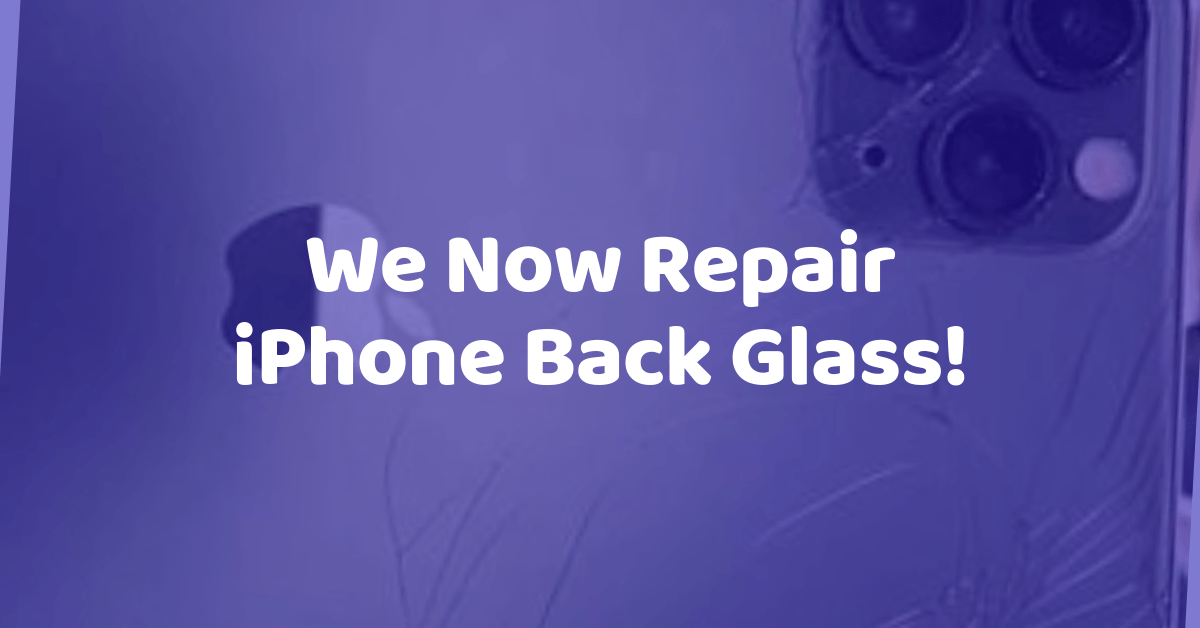 iCity Repair Now Offers iPhone Back Glass Repair!
Have you heard of the new feature Apple has been recently adding to all their new phones? Most new iPhone's now features a full glass back body design. This new feature feels great and looks good but is very fragile and can break easily (opposed to the claim of "most durable ever") These back glass phones are more fragile than having a plastic or aluminum back that may only chip but not break.
The iPhone back glass feature is not only easy to crack, but it can also make daily tasks difficult like calling, sending text messages and emails, or scrolling on social media. Even the simplest task such as holding your device can leave your hands in a risky situation leading to possible cuts on your hands and fingers. Also, having a back glass phone is known to be more accident-prone of being an easy slippery, accident waiting to happen due to the slippery glass which can slip out of your hand, or even slide off surfaces, and end up cracking or getting shattered on the ground. We all know that feeling when you fling your phone across the room and run towards it, or when your phone accidentally falls out of your pocket. This accident will be leaving you in a panic wondering if it cracked or not, and that is an unfortunate situation to happen.
Read This Before Getting a New Phone!
You might be tempted to get an entirely new phone if you smash the back of your iPhone (smashing screens seems almost inevitable).
However, the good news is that we are here for you! It is a lot cheaper to come down to iCity Repair. We care about your safety, value your time, and the importance of having a safe phone to use for your daily tasks. We are fast, reliable and inexpensive.
How We Perfected The iPhone Back Glass Repair
Here at iCity Repair, we have been working endlessly to find a solution to repairing shattered back glass. If you bring your phone to the Apple Store, they will not repair and will sell you a new or refurbished phone. However, we offer a unique and rare service to get your damaged phone repaired back to new.
We now can repair iPhone broken back glass no matter how bad the crack or shatter is at an affordable price unlike anywhere else. You will come to find going to any other third-party repairs for the glass panel is going to be time-consuming, difficult, expensive, and they might not even offer it. Our process consists of taking the shattered device to our off-site lab. We then use our perfected technique and new equipment to fully repair and replace the back of your broken iPhone, leaving it good as new!
iCity Repair is a family-owned business happy to employ our local community. We have a full staff of experienced, professional repair technicians that have months of practice and success. They have repaired tens of thousands of devices and counting. We perfected the art, skill, and technique to fix your phone fast and efficiently leaving you, your phone, and your wallet satisfied. With us, your phone is in secure hands, and iCity Repair is always on the cutting edge of the repair industry. We are the most affordable and trusted source to get your phone repaired and perform the best satisfaction service guaranteed!
Located inside the Bridgewater Commons Mall open 7 days a week, no appointments necessary!