Learn the most cost effective way to prolong the life of your iPhone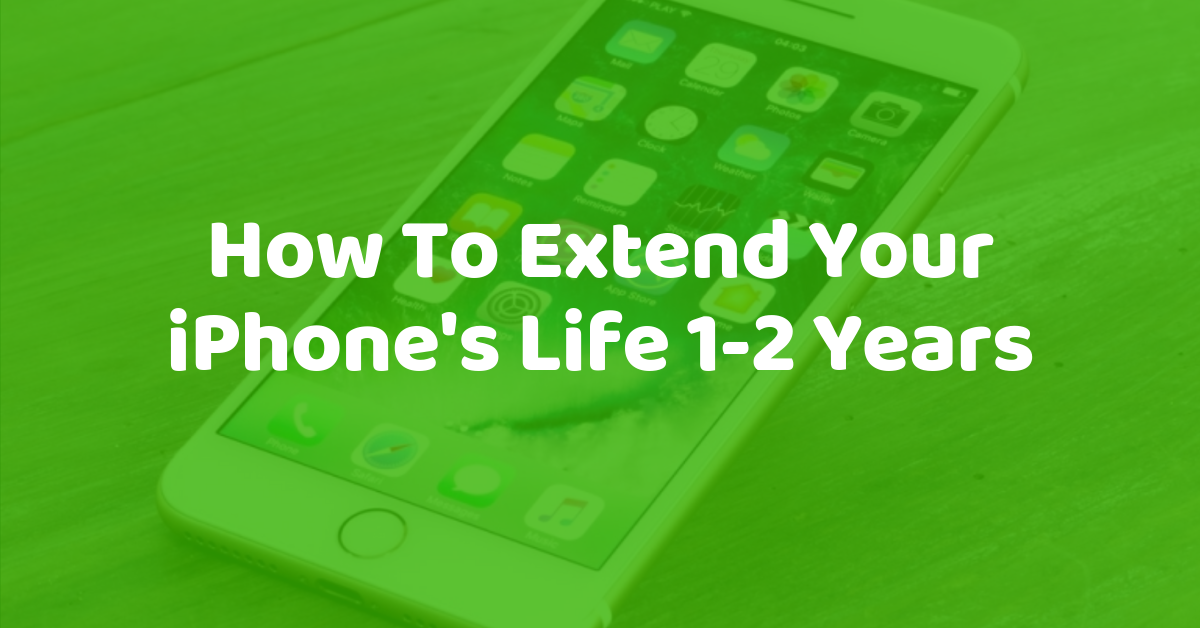 With new models of iPhones coming out every year it's easy to feel like you need to upgrade because your current iPhone is getting slower and more outdated. However, if you have an iPhone that is starting to slow down you can make a few quick cost-effective repairs to extend its life.

Implementing the methods below will help you put off an expensive upgrade for up to two years!
iPhone Battery Replacement
The first of these and the most effective way to extend your iPhone's life is getting a battery replacement. This consists of replacing the lithium ion battery in your iPhone with a brand new one. Every battery has a finite lifespan and number of charges before it begins to fade. Some signs of this include battery draining quicker than normal, battery taking longer to charge, and also shutting off unexpectedly even when it has enough power.

This easy and quick replacement can typically transform your phone and in some cases increase in speed as well.
iPhone Charging Port Cleaning
The next method of extending your iPhones life can be both a repair or a preventative strategy. By getting the iPhone charging port and headphone jack cleaned out you will prevent any debris that can cause problems down the line. Often times we see a build up of dust and dirt in the charging port which ends up leaving the phone on usable unless cleaned out or replaced. Don't let this happen! Take action before it's too late and your iPhone will thank you.
iPhone Screen Repair & Tempered Glass
The last method is to protect and or repair your iPhone screen to extend its life. If your iPhone screen is already cracked, getting a screen repair is an awesome way at extending his life instead of upgrading to the new phone. Most repairs are completed in 20-30 minutes and cost under $100 depending on your model. Check out our iPhone Repair page for live pricing.

When a screen is cracked or shattered, the phone itself is usually fine and just the glass screen needs to be replaced. Once replaced we recommend a premium tempered glass screen protector to absorb the impact of any future bumps, dings, or drops.
How To Get An iPhone Life Tune Up
By combining the three methods above we are confident you will be able to extend the life of your iPhone longer than you ever thought possible. This will end up saving your money in the long run because you don't need to dish out $1,000+ dollars for the new model of iPhone until it's really time.

iCity Repair is happy to provide all of the services above inside to Bridgewater Commons Mall 7 days a week. We also provide free technology consulting and can offer discounts based on bundle deals. Call or visit today!